Submeter-to-Dashboard
Just plug the SLX IoT Submeter where you want to measure, and it automatically connects to our cloud, with the data presented to you in a configurable dashboard.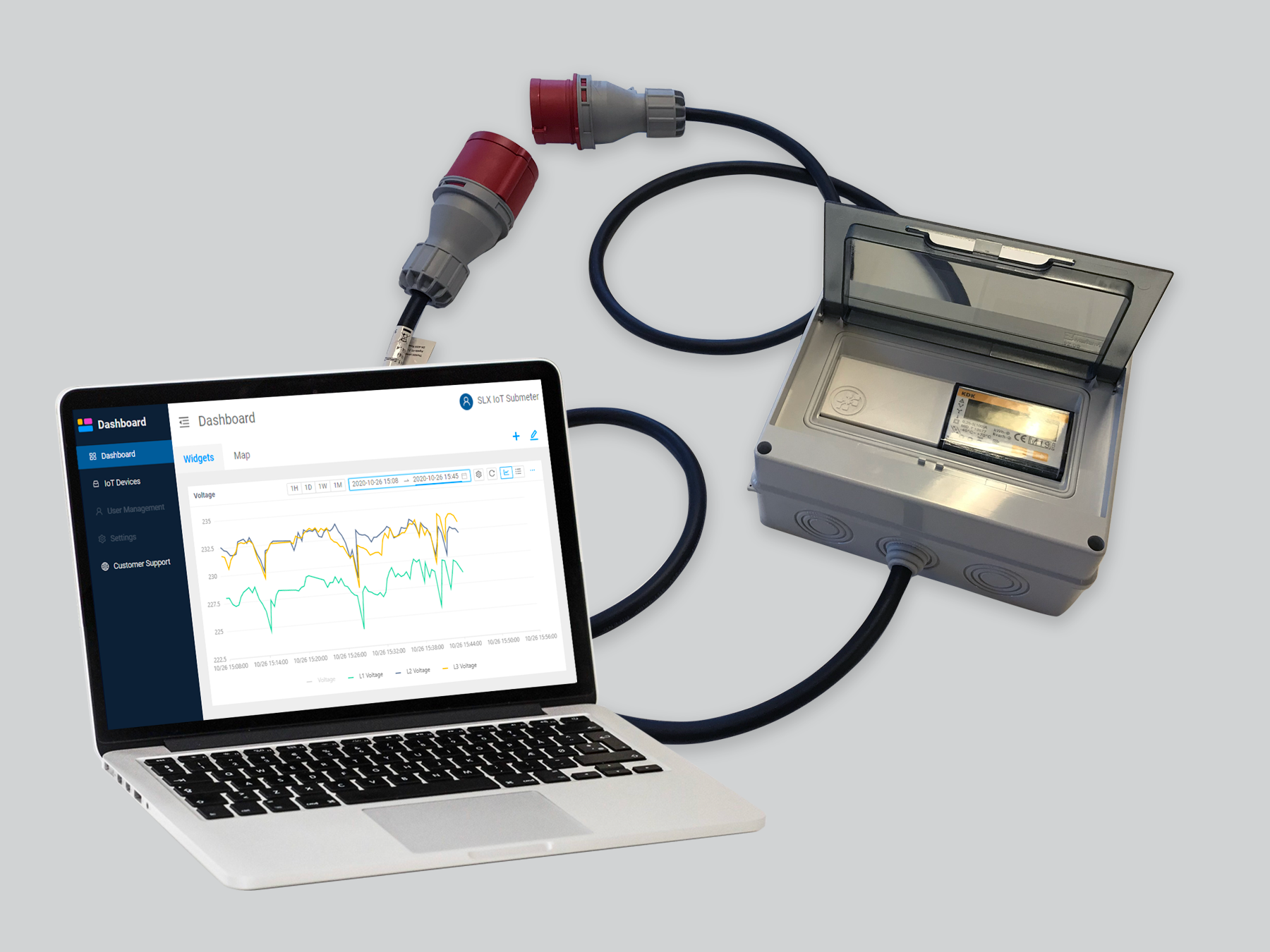 Easy-to-use and Useful
The SLX IoT Submeter is an easy way to gain insight on how energy is used within an organization. Energy consultants will be well armed to quickly perform analysis in order to optimize energy usage, for example identifying idling machinery.
SLX IoT Submeter is also an excellent tool to compare and keep track of energy usage within an organization. In particular, the product is well suited to meet the "Delimitation of third-party quantities" requirements stipulated by the German Renewable Energy Sources Act (EEG Drittmengenabgrenzung).
3G / 4G Data Transfer with options
SLX IoT Submeter includes a 3-phase submeter from KDK Dornscheidt and features cellular connectivity. You can supply your own SIM cards, or we can make an advantageous offer with connectivity priced in through our telco partnerships.
Seluxit can also help you with submetering solutions with LoRa®, LoRaWAN® and Wireless M-Bus. Contact us to hear more about these solutions.
Preconfigured for Cloud Connectivity
The data is preconfigured to come into Viasens by Seluxit, Seluxit's secure IoT cloud Infrastructure. From there, either use our REST API to get the data where you'd like to go, or use the built-in data forwarding featured in Wappsto by Seluxit.
Dashboard included
Wappsto is a rich set of developers tools, and also features off-the-shelf tools like a dashboard to visualize energy-usage data as well as log function for data export.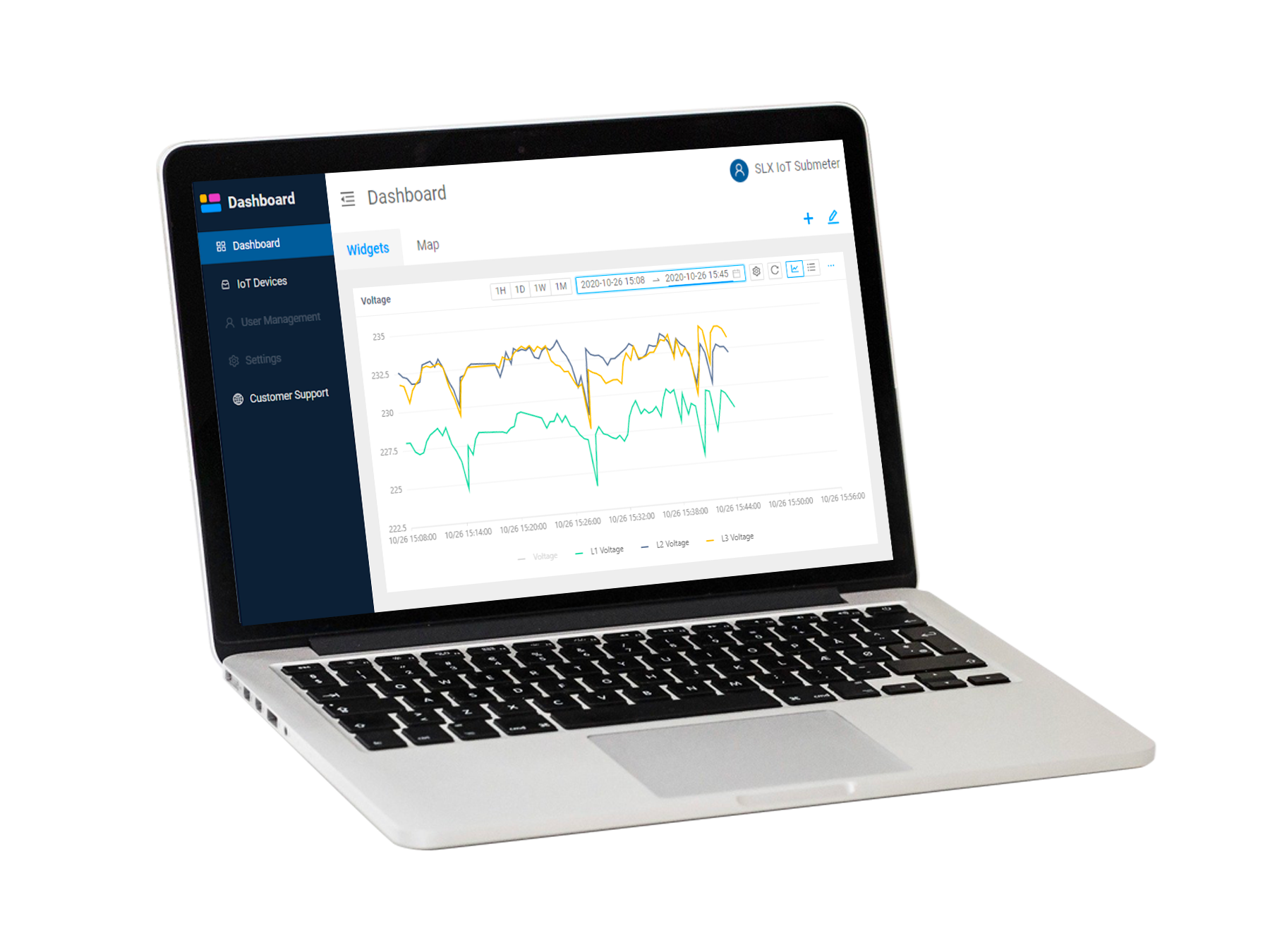 Further information
For more information, please contact our sales department at sales@seluxit.com.