Wappsto:bit Setup
Getting Started with your SLX Wappsto:bit
Download the Wappsto Native App from Apple's AppStore or Google Play.
To log in, you can simply use your Google, Facebook or Apple accounts. If you'd prefer, you can also create a separate Wappsto account and sign-in (note you'll receive an activation email).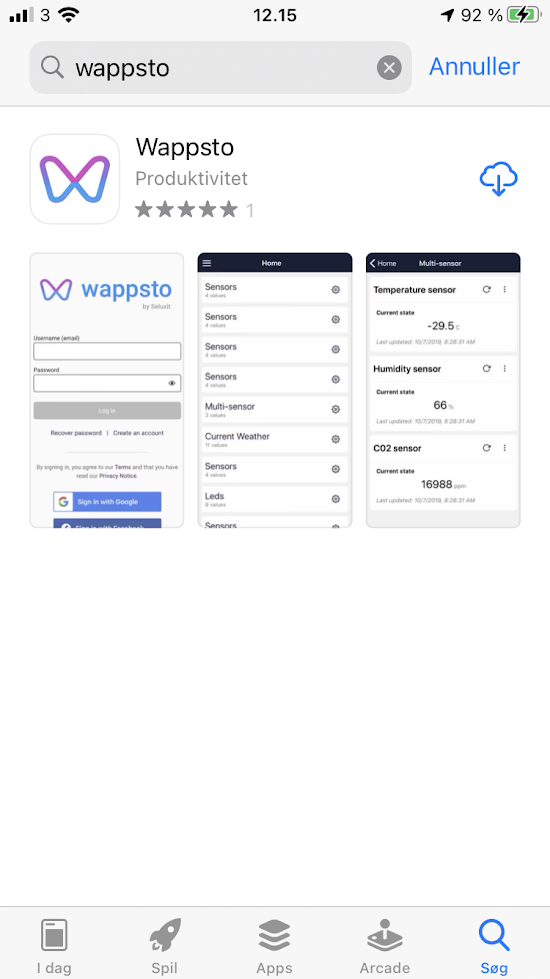 2
Connect your Wappsto:bit
First, connect your Wappsto:bit to power via the micro USB port located in the bottom right corner of your device. The LED will light up.
In the Wappsto Native App, press the plus button in the upper right-hand corner to add your device.
2a) If you're connecting the Wappsto:bit Basic, choose 'Add and configure Wi-Fi' and follow the on-screen instructions.
2b) If you're connecting the Wappsto:bit NB-IoT or NB-IoT+, choose 'Add via QR code' and follow the on-screen instructions, where you'll use your device's camera to scan the QR code*.
NB: step 2B will work if you have been provided a Telenor NB-IoT SIM card by Seluxit. Otherwise, see ''configuring your APN' at the bottom of the page. Don't worry, it's super easy.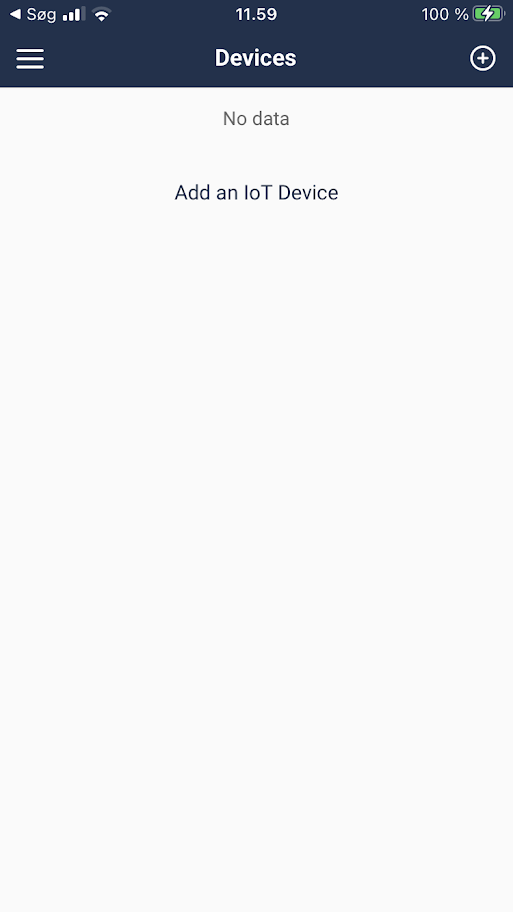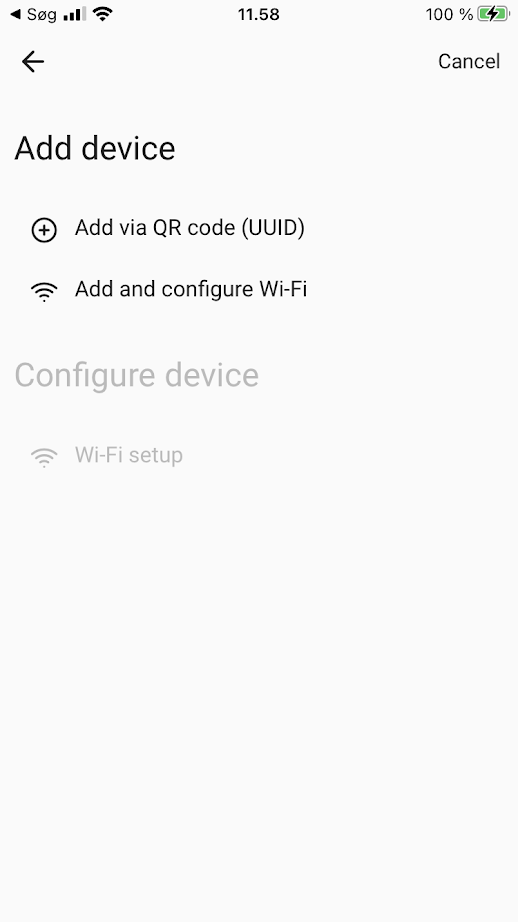 3
Configure data collection in MakeCode
Use the Wappsto extension in Microsoft MakeCode to decide what data to capture and how often.
First you'll need to create a new project in MakeCode, clicking the big purple plus icon on the left-hand side of the page. Then install the Wappsto extension, which you'll find under the settings cogwheel.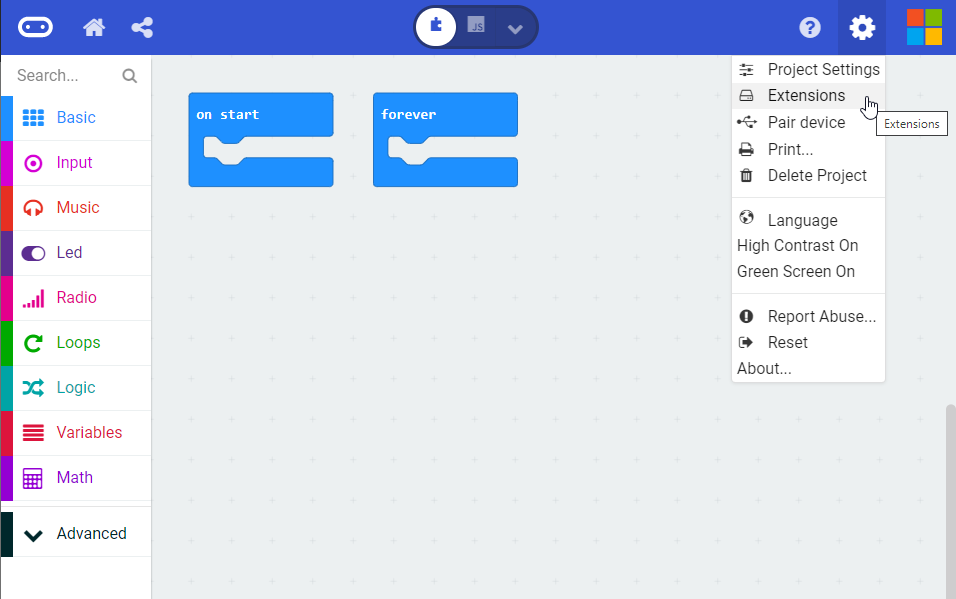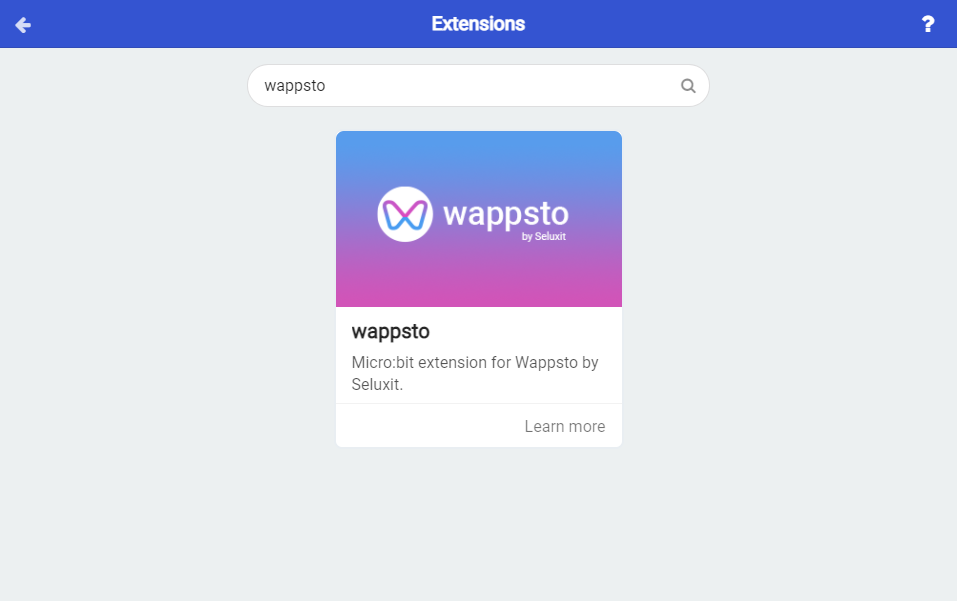 Now, you program your micro:bit just as you normally would, using the Wappsto extension to send data. Take a look at this example for the basics.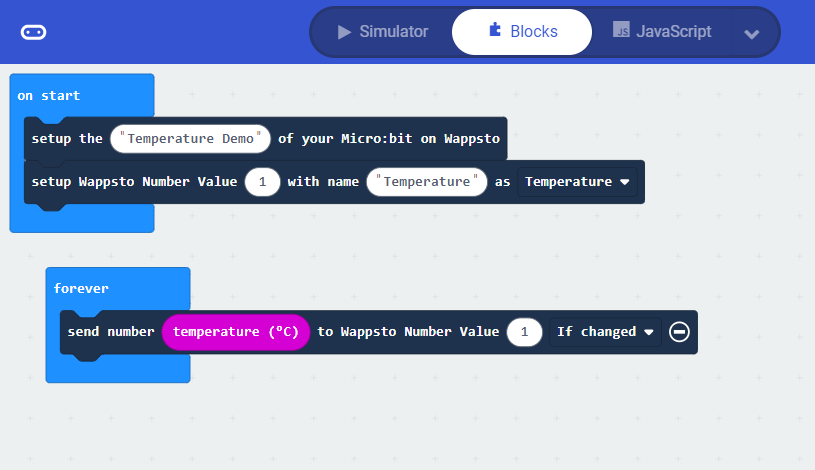 When your program is ready, download it onto your micro:bit and put your micro:bit in your Wappsto:bit.
Take care not to sample too much data as it can incur a cost to you depending on your setup. We'll soon publish guidelines to help you avoid sending too much data.
4
Interact with your data
In the Wappsto Native App, you can see and control your data immediately.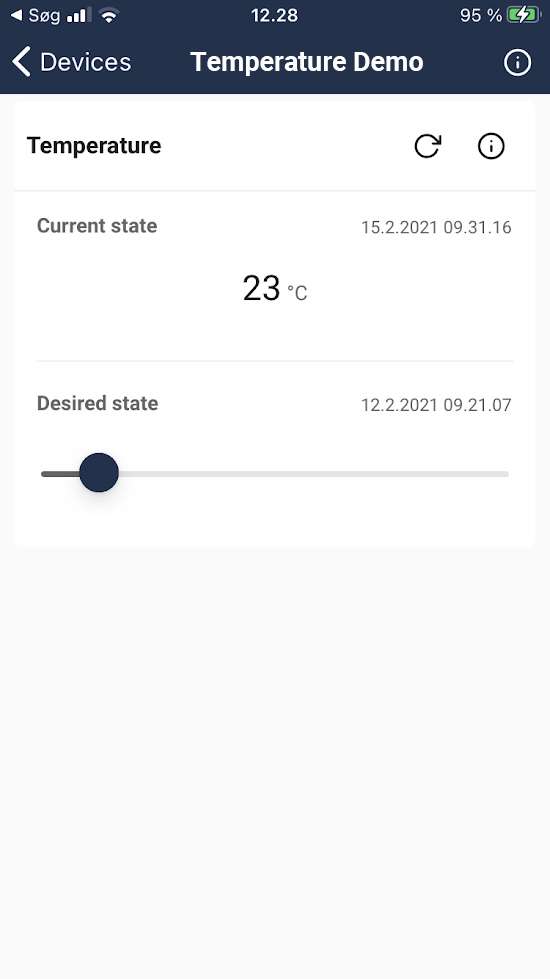 Then, go to wappsto.com and access your Wappsto account. Use Chrome or Firefox, as wappsto.com has not been optimized for Microsoft Edge.
There, you'll find the Dashboard where you can add a new dashboard using the Wappsto:bit template.
NB: the Dashboard will soon be an integrated experience in Wappsto.com, but currently, you'll find it as a pre-installed 'wapp' that you can access simply by clicking on the icon.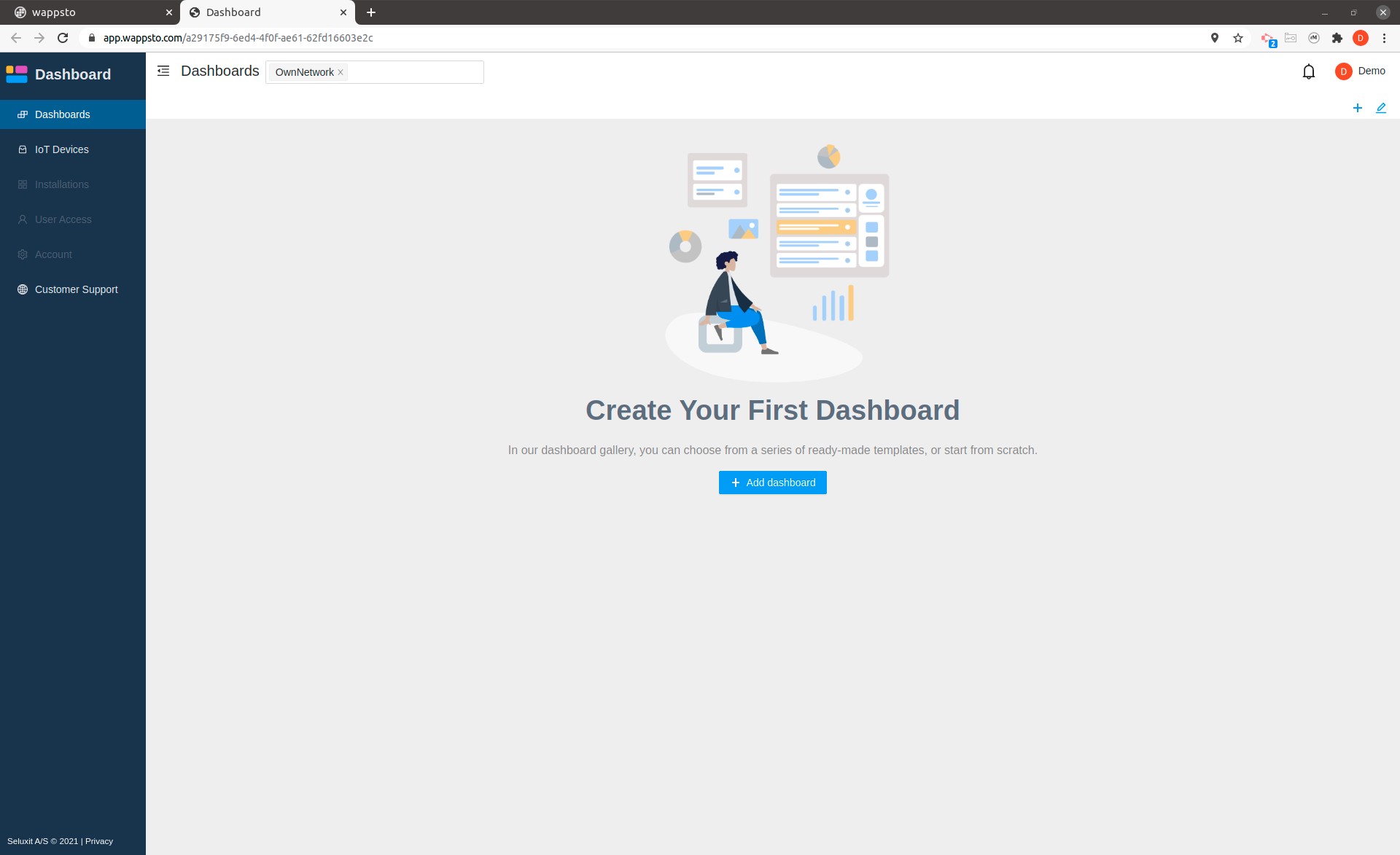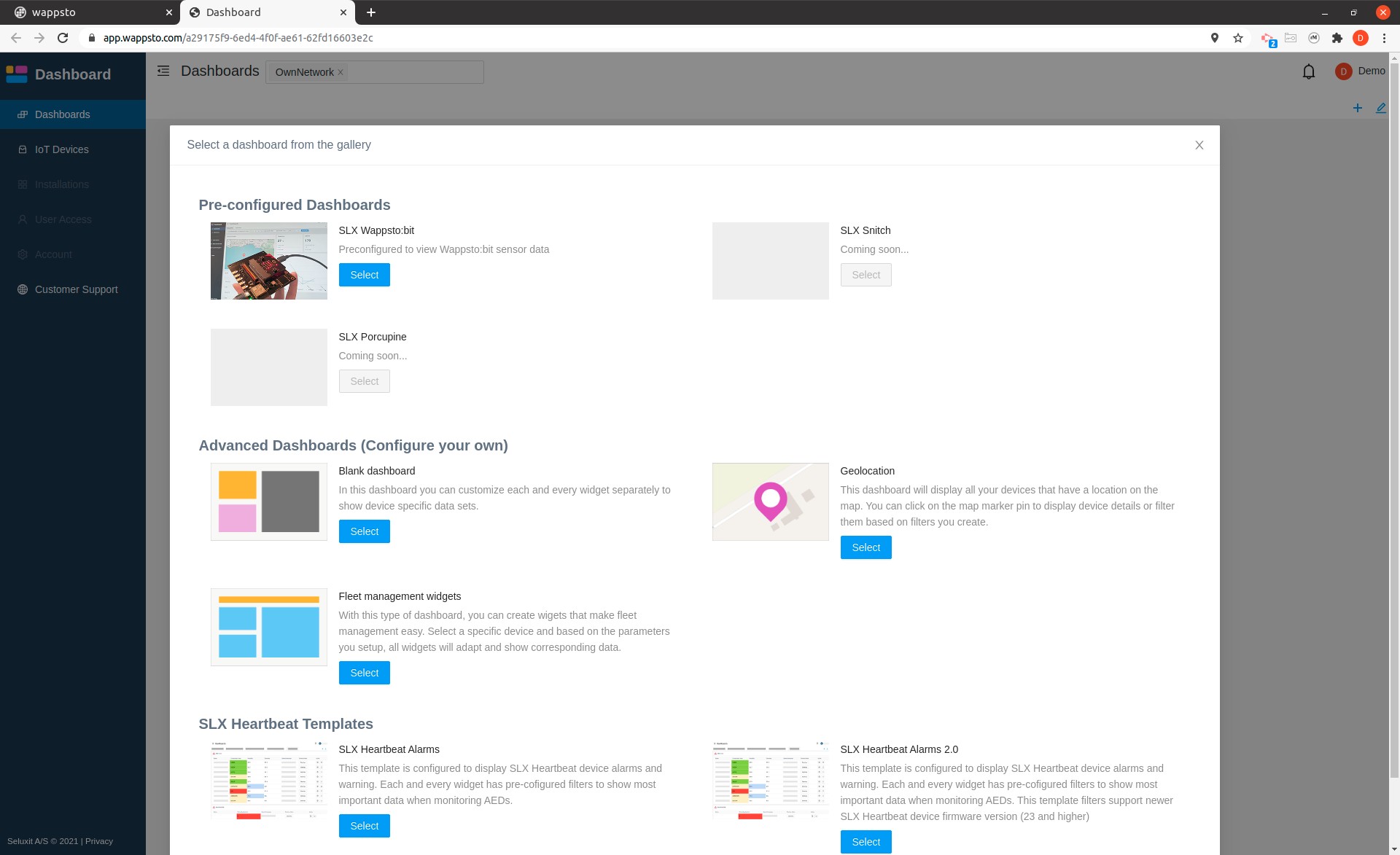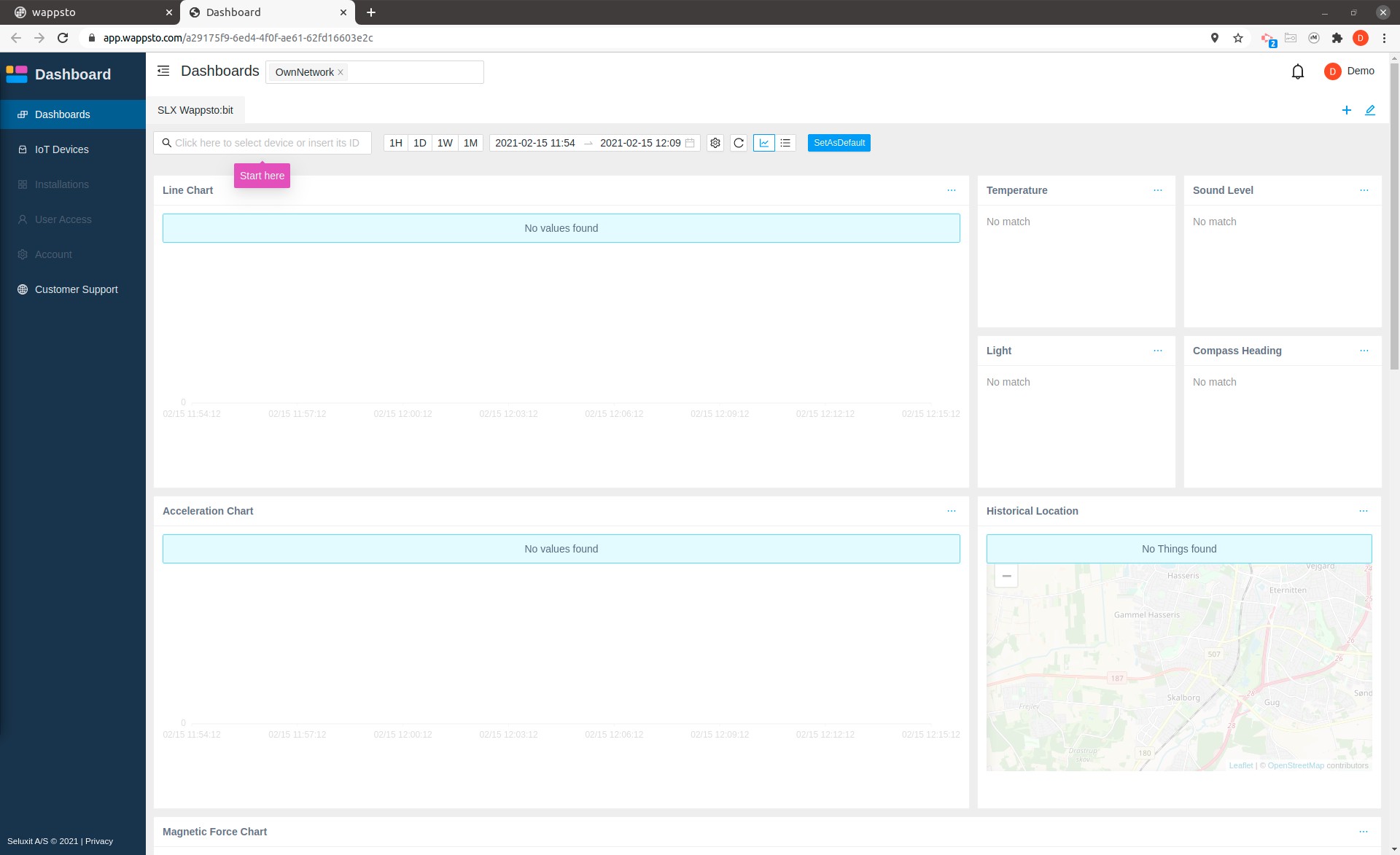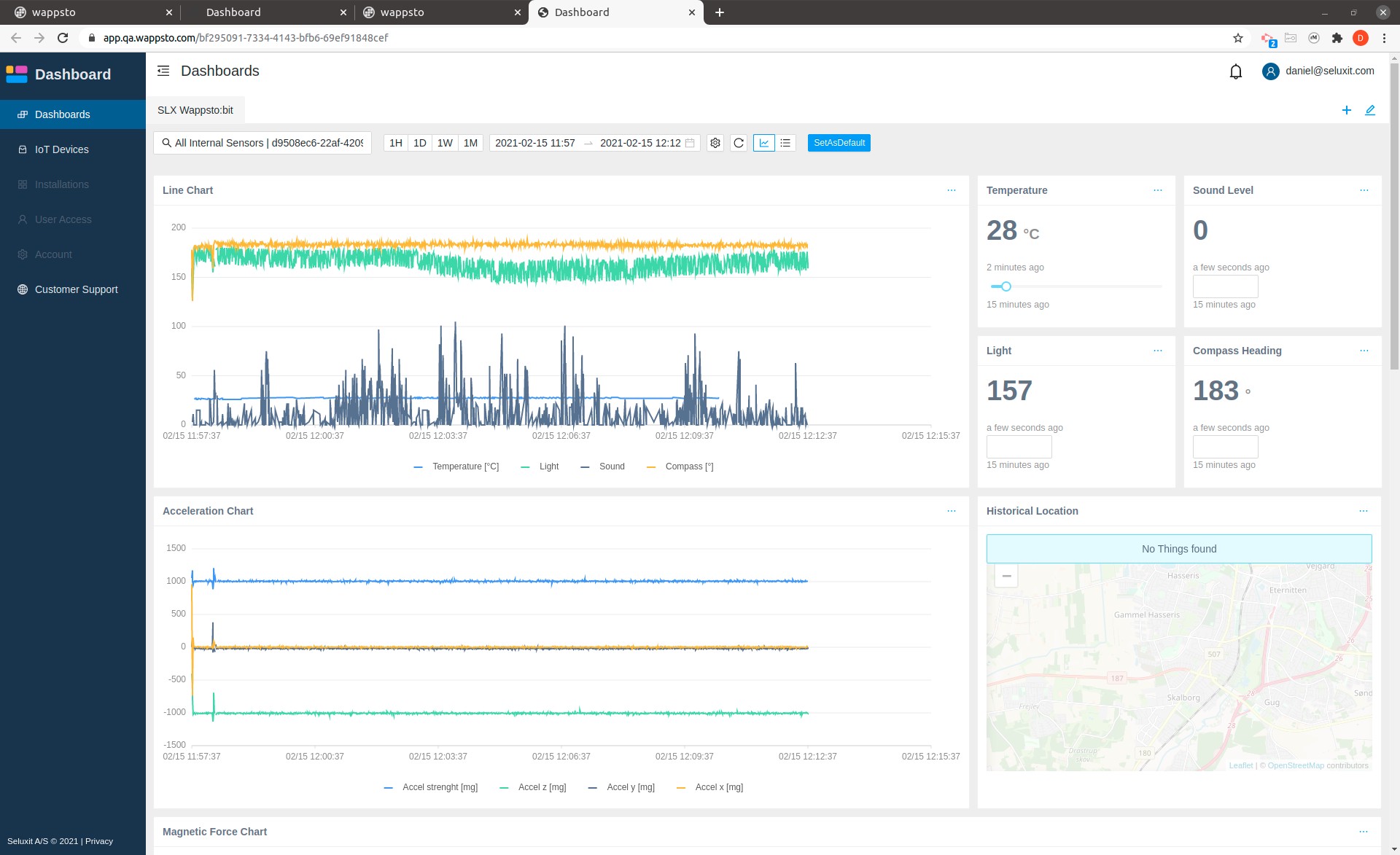 Here's where it really starts getting fun. What adventure will you choose? We'll soon have an inspiration page that we'll populate with tons of fun experiments that you can do and that will inspire you to embark on your own adventures towards becoming a young data scientist!
Further information
Resources
FAQ
NB-IoT Considerations