Bringing the BBC micro:bit online
Give your micro:bit superpowers with a IoT / Cloud connection with the Wappsto:bit extension board! Control your micro:bit from Wappsto and receive your data directly in your dashboard.
Just 3 steps for IoT Connectivity
1
Put a micro:bit into the SLX Wappsto:bit extension board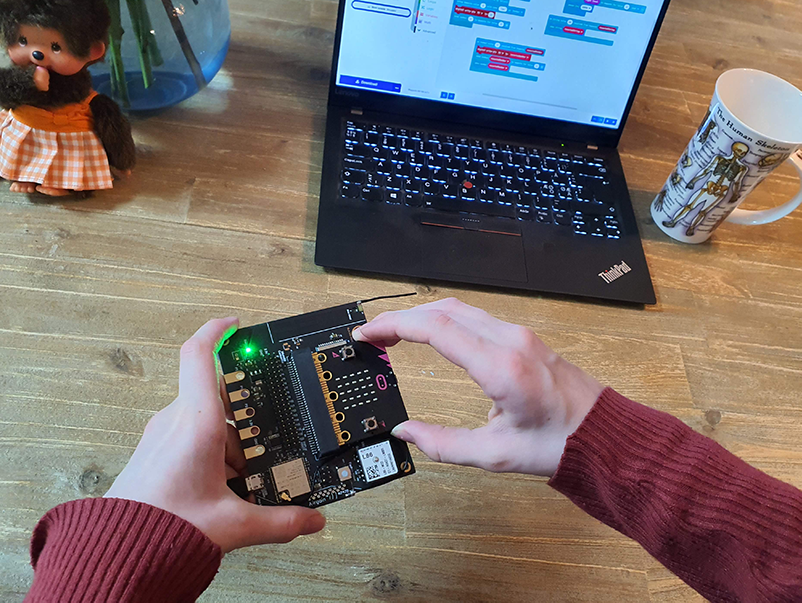 2
In the MakeCode IDE, use the Wappsto by Seluxit blocks to configure your IoT connectivity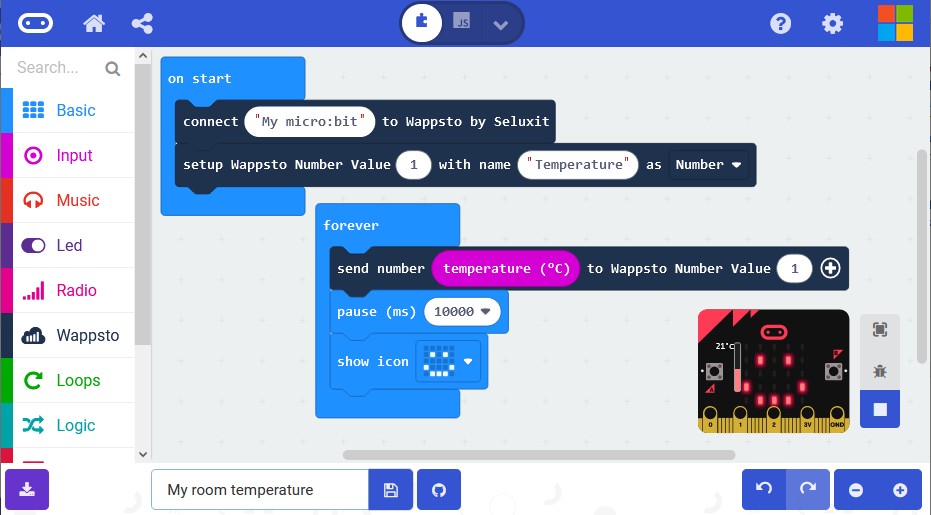 3
You now automatically get data in the point-and-click configurable
Dashboard
in
Wappsto by Seluxit
indlucing the Wappsto Native App (
Apple's App Store
|
Google Play
).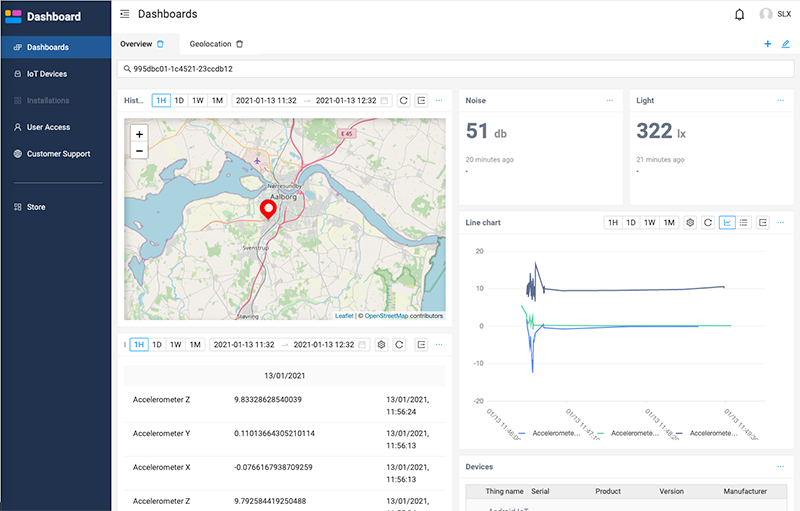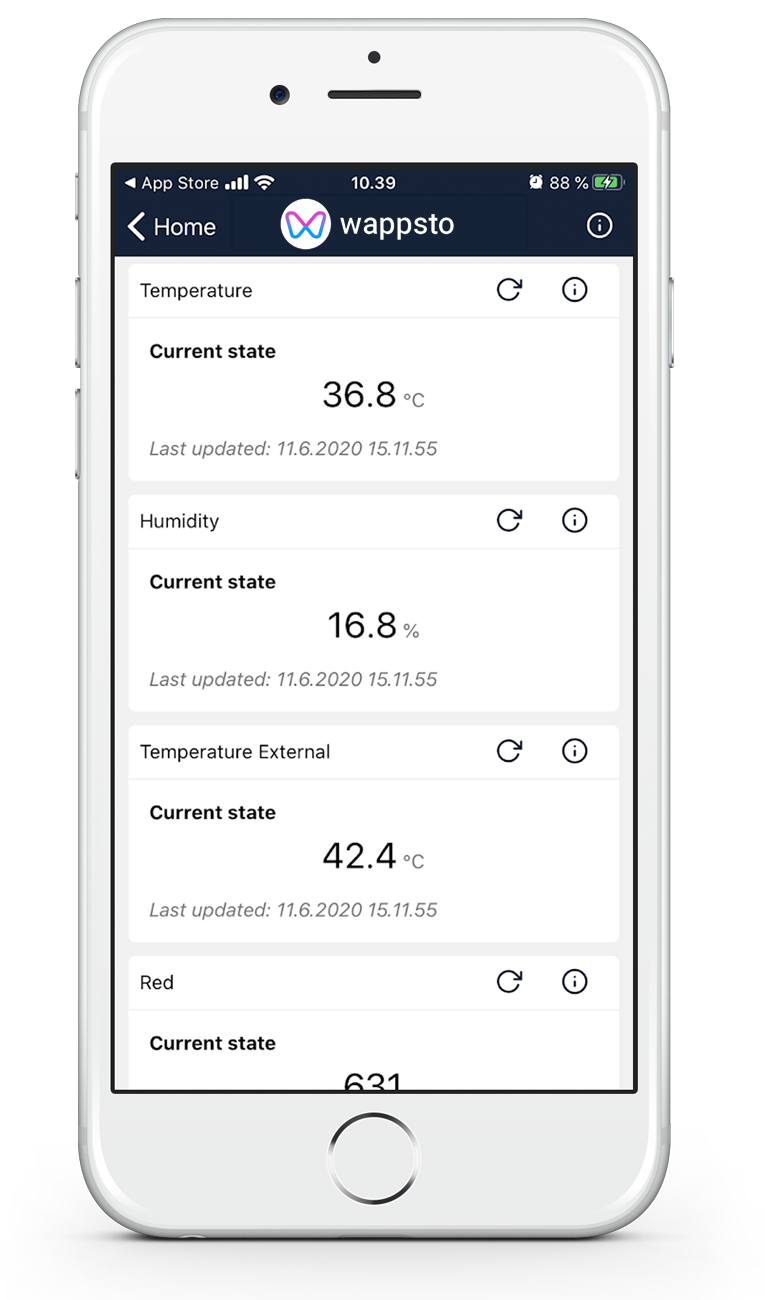 Three Versions
SLX Wappsto:bit will be available in three versions. All versions will feature Wi-Fi and Bluetooth. The NB-IoT version will feature NB-IoT connectivity and the NB-IoT+ product will additionally feature GPS. NB-IoT is particularly well suited to projects that require remote data capture, for example measuring air quality at outside locations, where GPS can further enrich the data.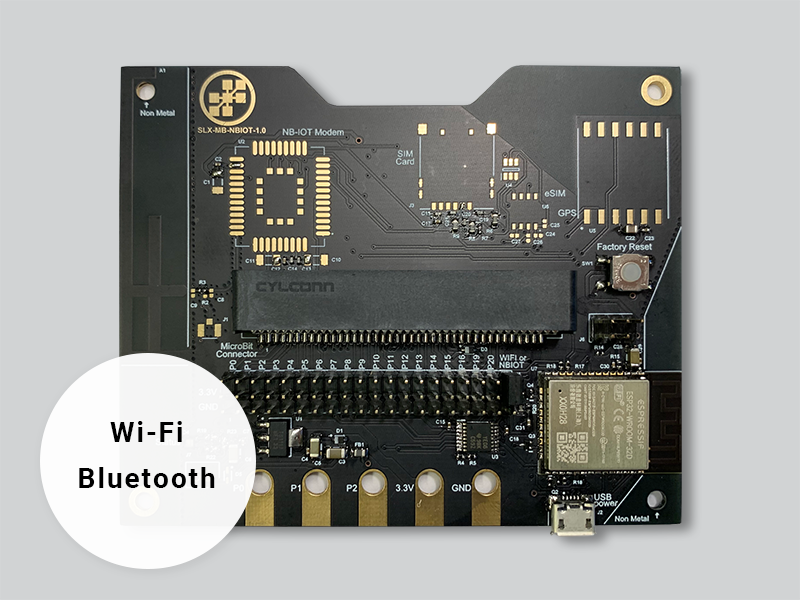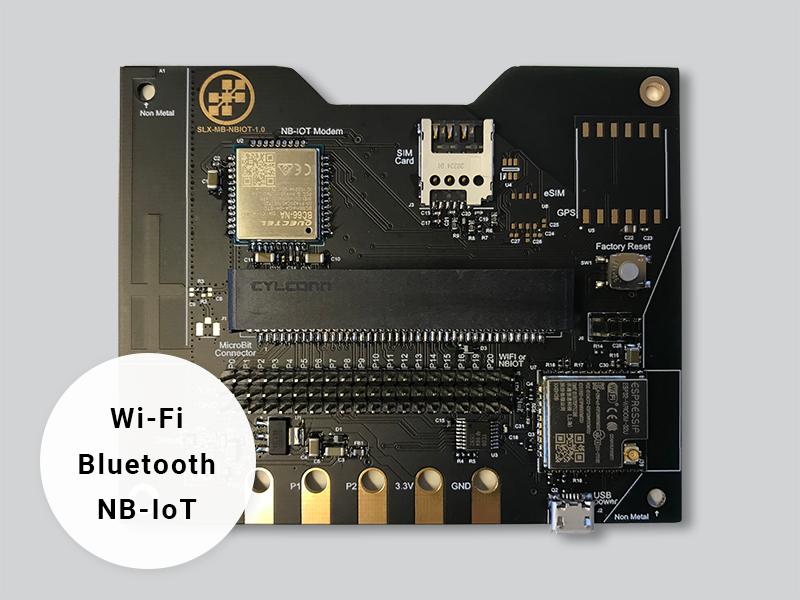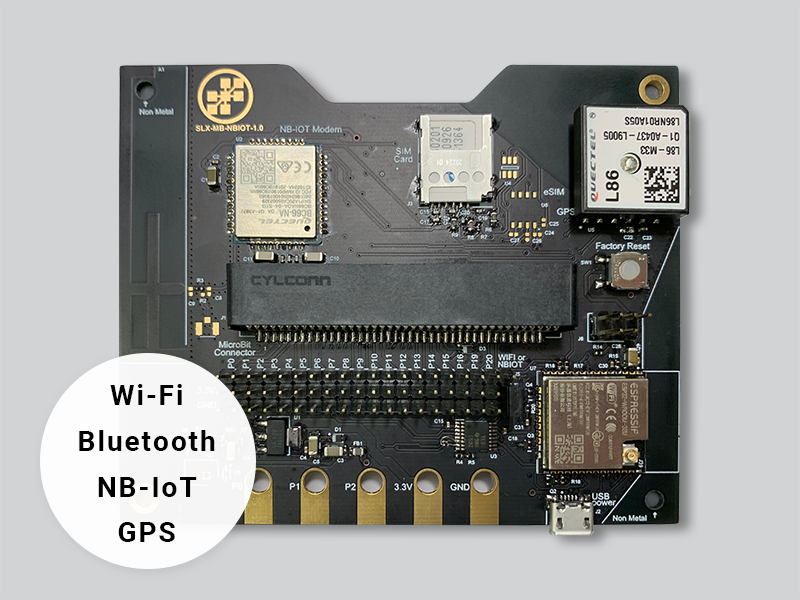 Automations and User Interfaces
In the
Wappsto by Seluxit
environment, data can be viewed out-of-the-box with our standard
Dashboard
, and students can continue to develop with Seluxit's easy-to-use tools.