SLX Heartbeat Product Details
SLX Heartbeat is sold as a kit, adapted to each AED model. The kit consists of a dashboard, main unit with battery, and sensor eye.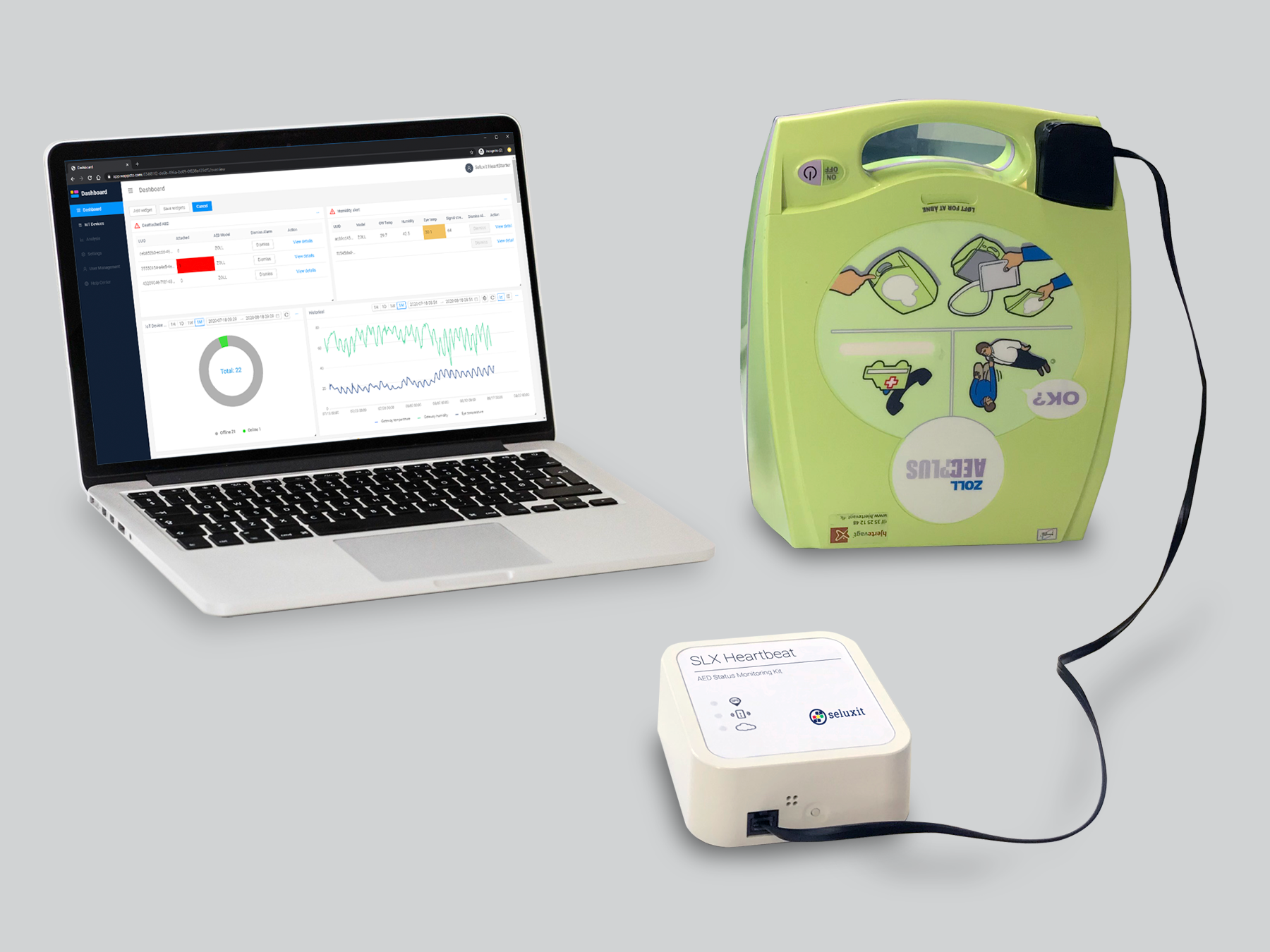 Dashboard
The SLX Dashboard is used for monitoring the status of the fleet of AEDs and the cabinets they are placed in. The standard dashboard comes with a watch list populated with the AEDs that need attention. The watch list makes it very efficient for the service team to monitor the entire fleet. A fleet that often consists of hundreds of AEDs.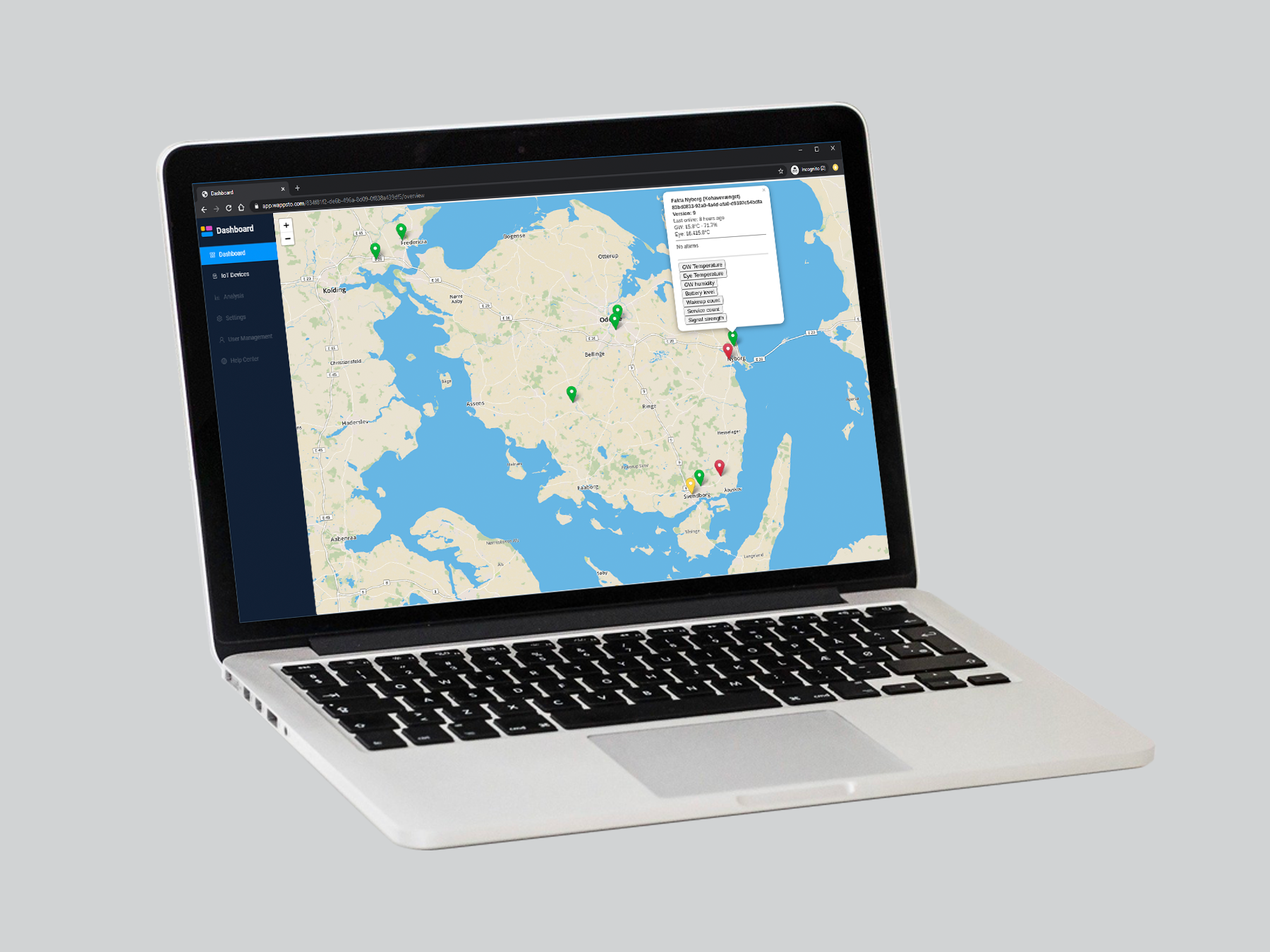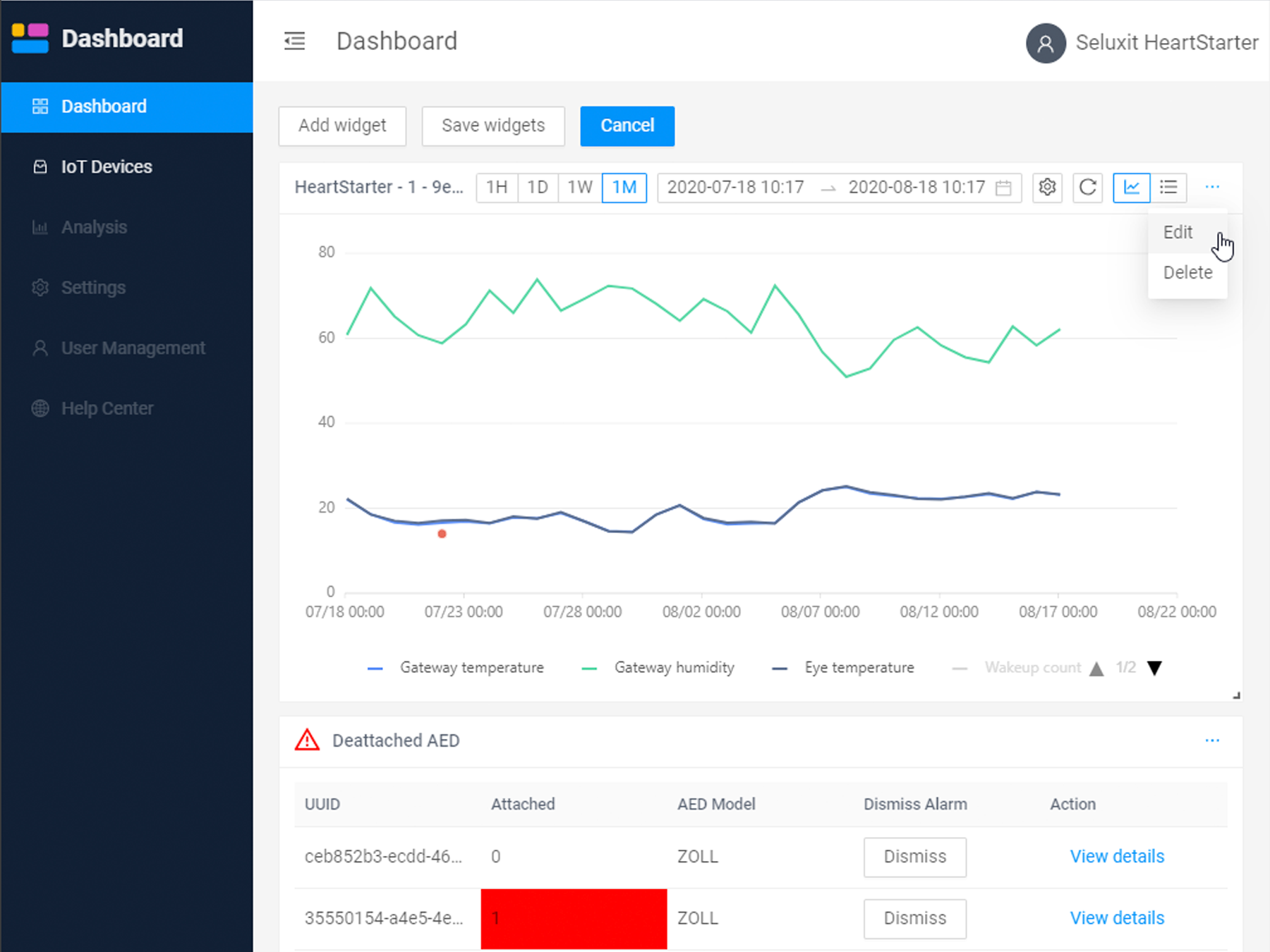 Main Unit with Battery and Eye
Main Unit
The main unit is used for:
Collecting data from the sensors
Forwarding the collected data to the cloud using a 4G/3G/2G modem
The main unit gathers and processes data from multiple sensors measuring audio, temperature, and humidity.
Battery
Long-Life Battery used for powering the main unit. Battery lifetime is expected to be +1 year in normal operating conditions.
Sensor Eye
The eye is custom for each AED. It is used for connecting the main unit to the AED. It has a built-in sensor for measuring temperature and colors.
The eye socket is custom for each AED. The socket makes it possible to attach the eye to the AED.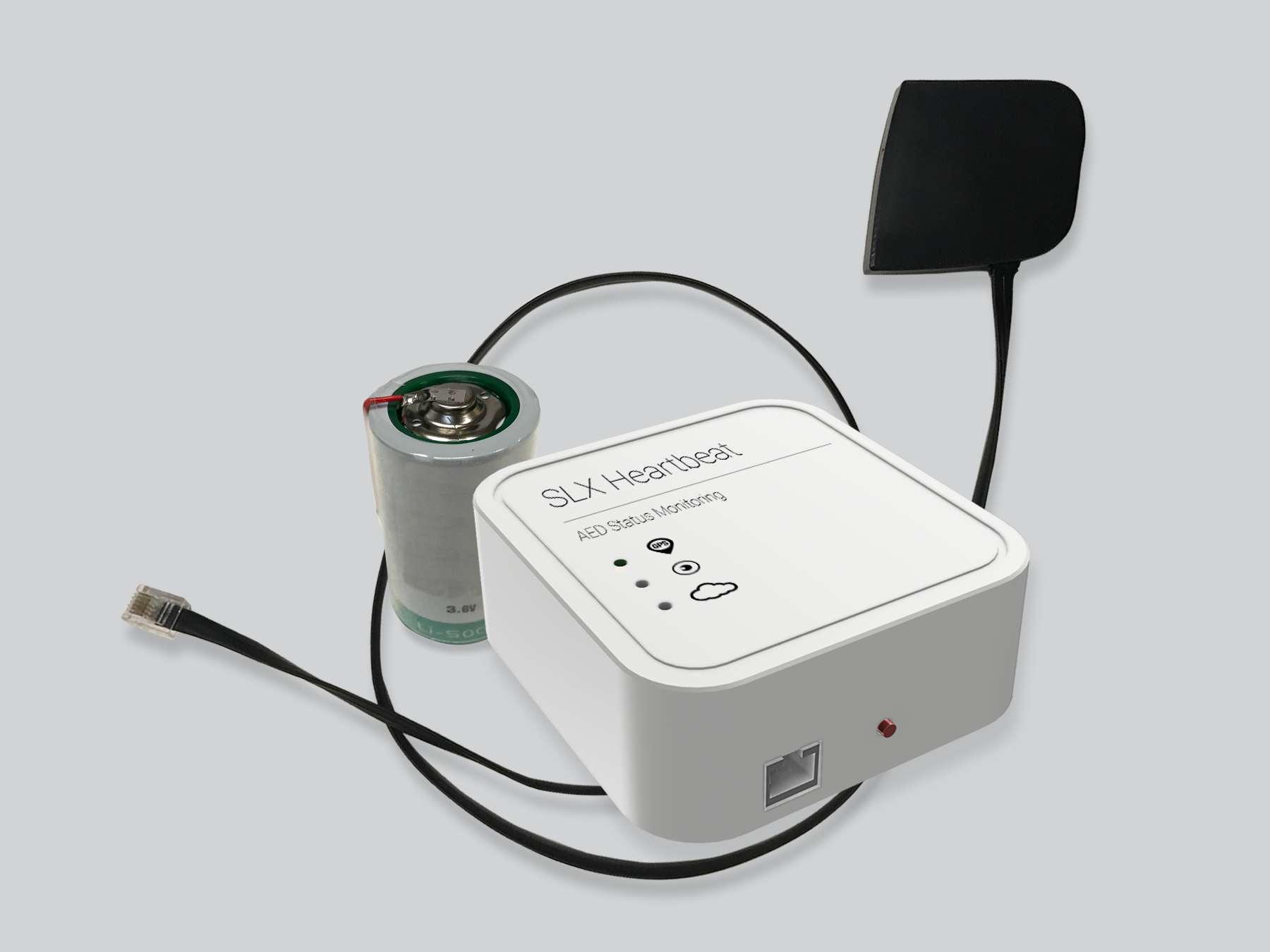 Find your AED model ≫
Further information
For more information, please contact our sales department at sales@seluxit.com.