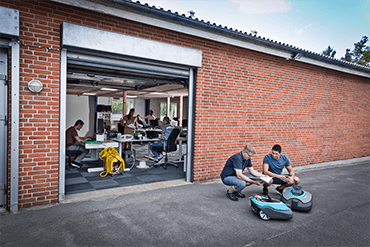 Flexibility
People are different. Some thrive with a foreseeable workday digging into important details, some thrive with more variation. We have a flexible workplace, allowing each of us to perform our best. Flexibility is more than just accommodating type A and type B personalities, it is a philosophy of optimizing collaboration.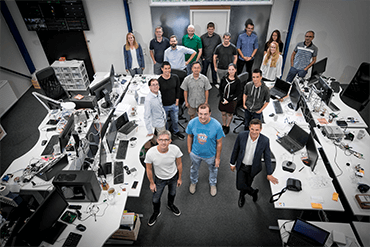 Diversity
Diversity is essential for innovation. Highly motivated, skilled people are essential for success. With 10 nationalities represented, speaking 19 languages, it's no wonder that our company language is English. We're both men and women, younger and more experienced, and we come from all over Europe and beyond. But we're a unified team.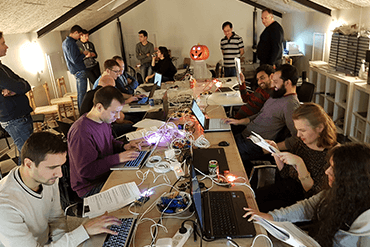 Social life
Yeah, we're a little nerdy. But on and off the pitch, we have fun together. Whether discussing the virtues of different frequency modulations or hot sauces at the lunch table or discussing world politics (of our real or fictional worlds) at our regular game night, Seluxit has an inclusive and friendly atmosphere.