More than just tracking
What happened, when, and where? Welcome to a new generation of Asset Tracking powered by IoT, where you get the full story.
We make asset tracking easy
All devices feature pre-configured cloud connection, so your data is automatically collected directly in your fully-configurable Wappsto Dashboard.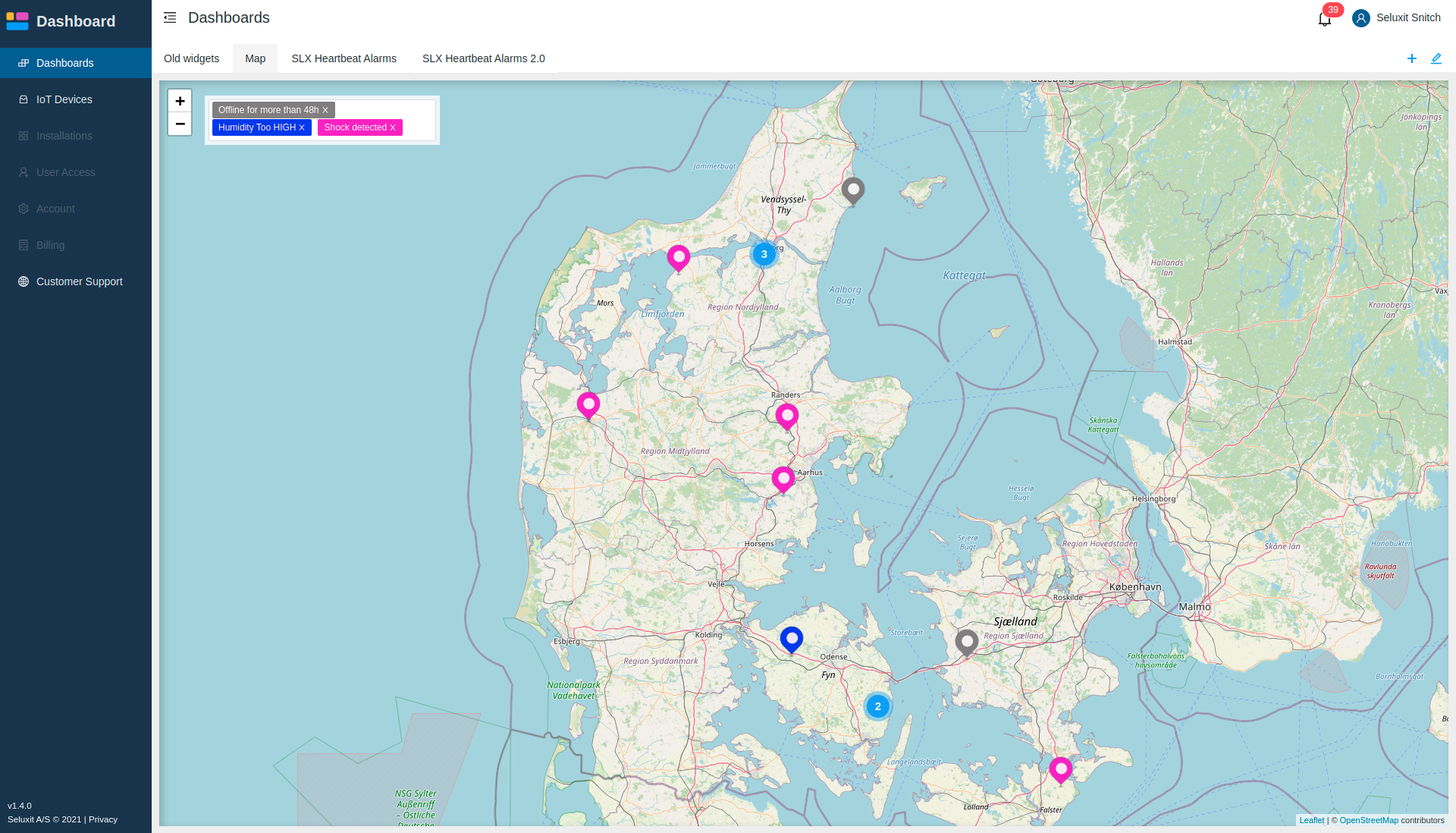 Asset Tracking Technologies
We have compiled a comparison chart of the most relevant technologies for asset tracking. Different use cases call for different technologies, sometimes it also makes sense to combine technologies (example of end-to-end logistics solution).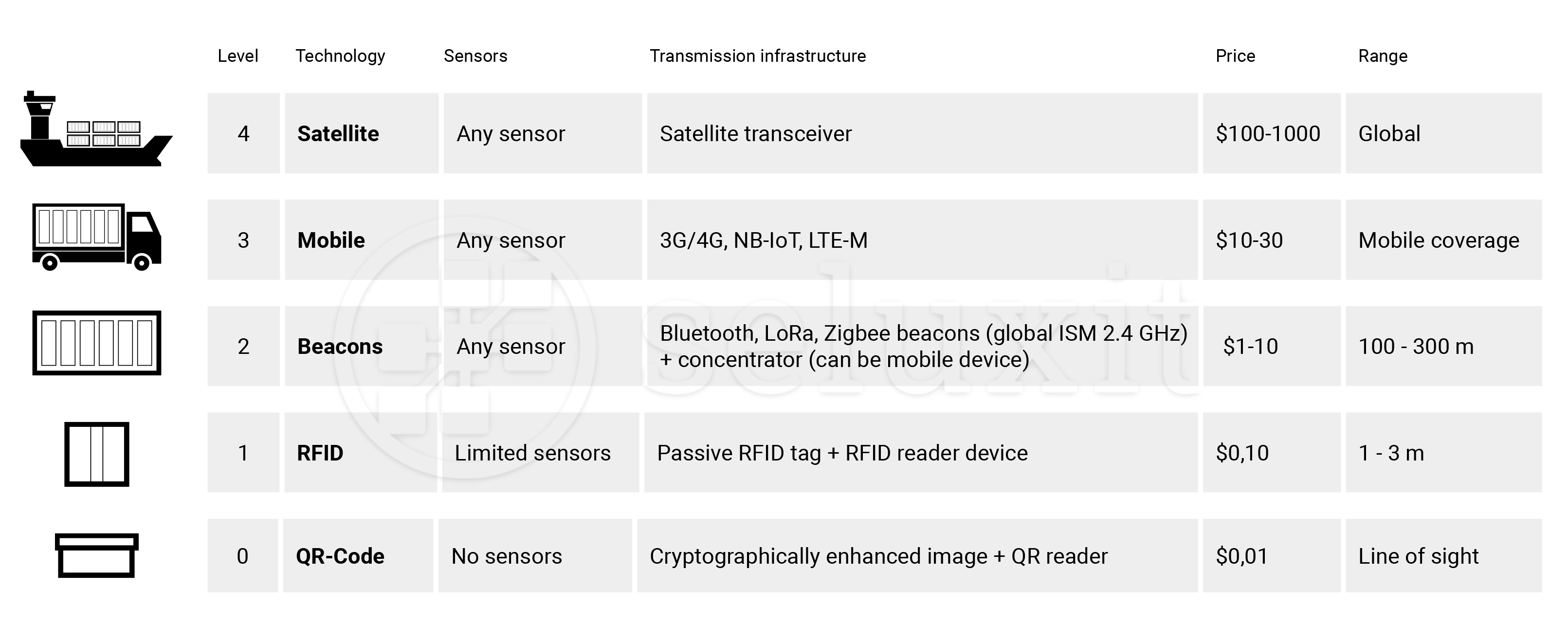 Are you ready to know the full story of your assets?
Seluxit off the shelf solutions currently cover: SLX Snitch series (4G & 5G NB-IoT) and SLX BLE Beacon series.